Stancil PC provides accounting and bookkeeping solutions for all situations and needs. Virtual and mobile bookkeeping options are available for time-pressed clients. We will stop by your office to pick up your paper statements and receipts. We are Certified Quickbooks ProAdvisors who have been tested and certified by Intuit on a wide range of Quickbooks products.  Our professional bookkeeping staff will also work with you to develop best practices for your internal staff. For solo professionals, we will guide you through a simple setup process that will make it easy for you to stay in control of your financials.
Bookkeeping is essential for maintaining a clear picture of your business's financial health and forecasting your tax liability. It also helps you to project your sales revenues more accurately and get a better picture of your costs.
Here are some of the bookkeeping services that we offer: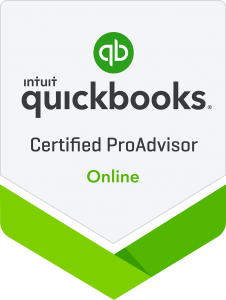 QuickBooks Setup and Training
Bank Account Reconciliation
Sales Tax Calculation and Filing
Data Entry
Invoicing
Bill Payment
Payroll Processing and Administration
Financial Statement Generation
Monthly Review Meeting with Management Team
Give us a call today to discuss your bookkeeping needs and how we can help.